High Security 358 Anti Climb Fence
358 Staket är extremt svåra att tränga igenom, med den lilla nätöppningen som effektivt är fingeravvisande och extremt svår att attackera med konventionella handverktyg.
358 Säkerhetsstängsel är också mycket svårt och tidskrävande att försöka passera föremål från det skyddade området genom fäktningen, och av den anledningen gör det ensam skyddet av värdefull tråd och kabel ett livskraftigt förslag.
Anti-klättringsstängsel : Tillverkad med 4 mm / 5 mm / 6 mm trådsvetsad vid varje skärning, vilket ger en stark och hållbar panel, nätverksöppningen består av en 76,2 x 12,7 mm nätavstånd som ger ultimat skydd mot klättring och genomskärning med utmärkt se genom synlighet
Säkerhetsstängsel Post : Kvadratiska ihåliga sektionsposter ger både styrka och säkerhet. Plastplattor förhindrar vatteninlopp vilket kan orsaka rost. Inlägg kan tillverkas för att passa platsen, antingen betongad i marken, Basplattad för fastsättning på en betongbotten, och / eller vevas för att ta emot en annan panel eller för konsertsnabbtråd .
Name

High Security Fence

post

square ,peach ,round shape post

Type

Welded Mesh

Frame Material

Metal

Metal Type

Steel

Surface treatment

Electro galvanized,hot dipped galvanized, spray, PVC coated, PE coated

Technique

Welded

Length

1 m-3 m

Width

2 m-2.5 m

Usage

Used for garden,road,playground,park etc

Color

Dark Green; black; green;silver

Frame Finishing

Powder Coated

Certificate

ISO9001 : 2008 / CE / SGS

Feature

Easily Assembled, Eco Friendly, FSC, Pressure Treated Timbers, Renewable Sources, Rodent Proof, Rot Proof, Tempered Glass, TFT, Waterproof, Corrosion Resistance

Build to your specifications as well. Specifications can be customized.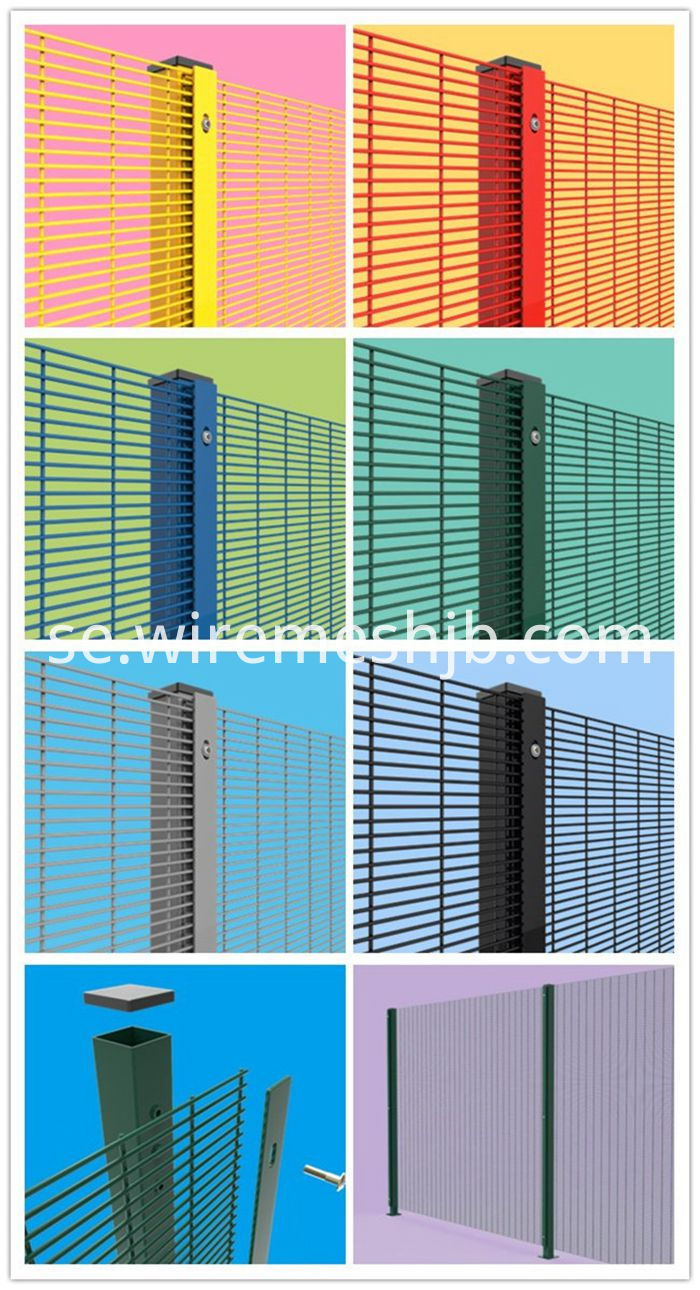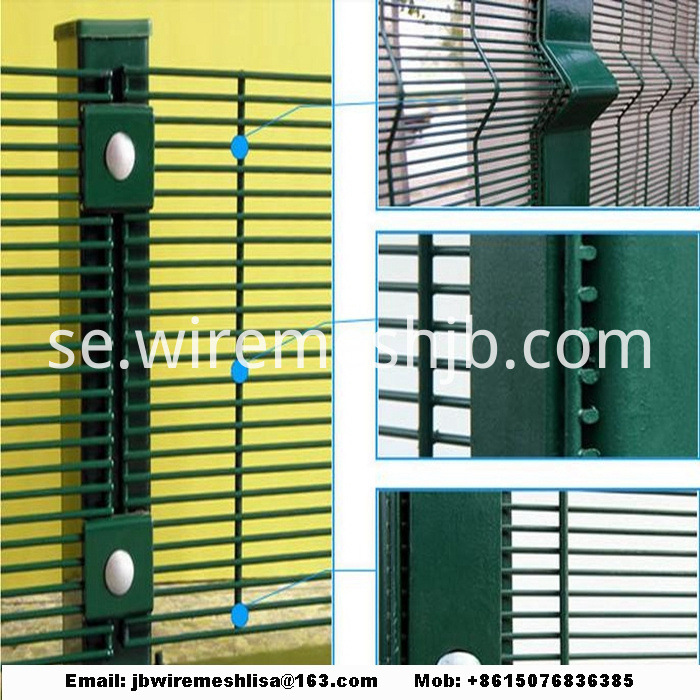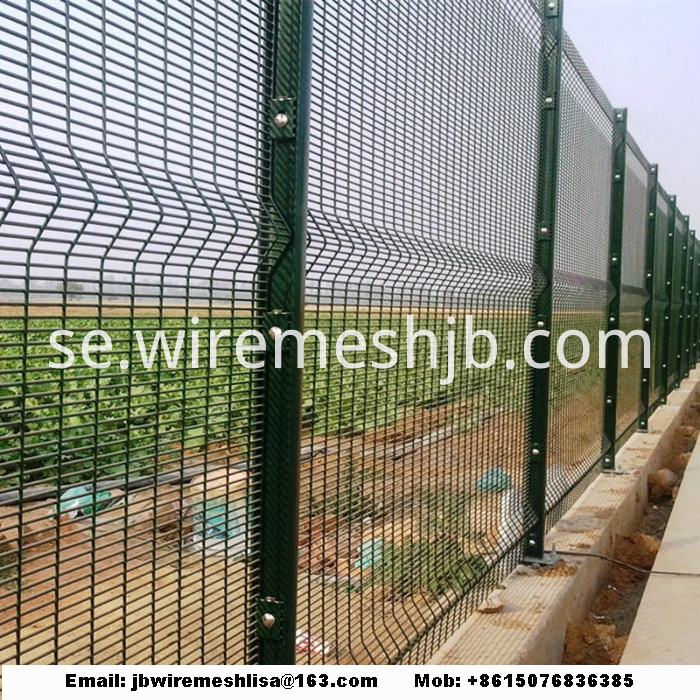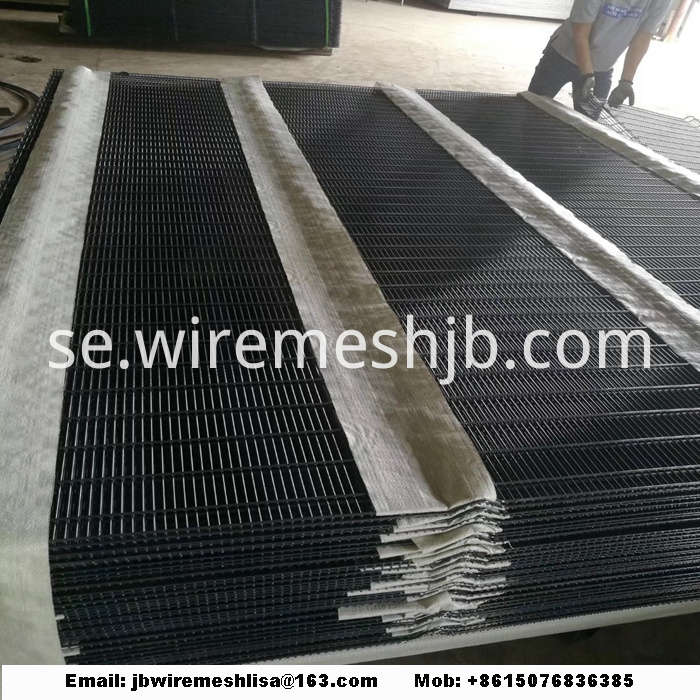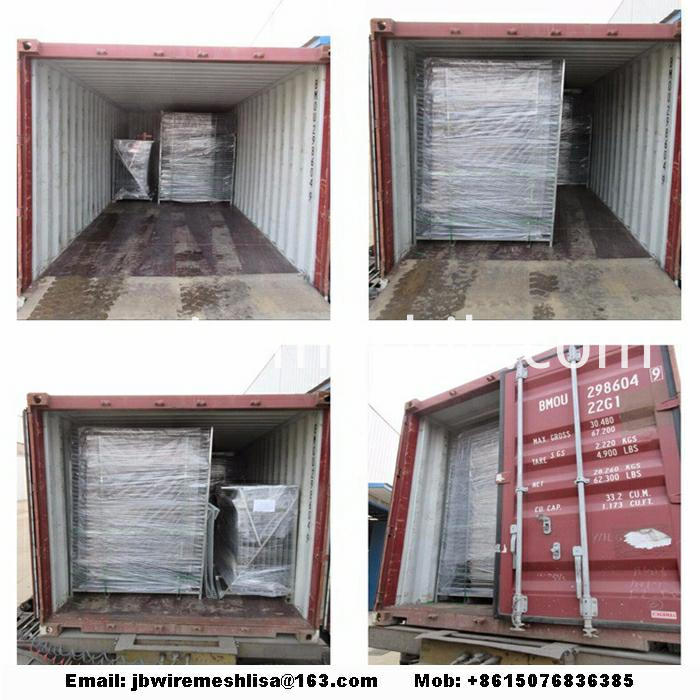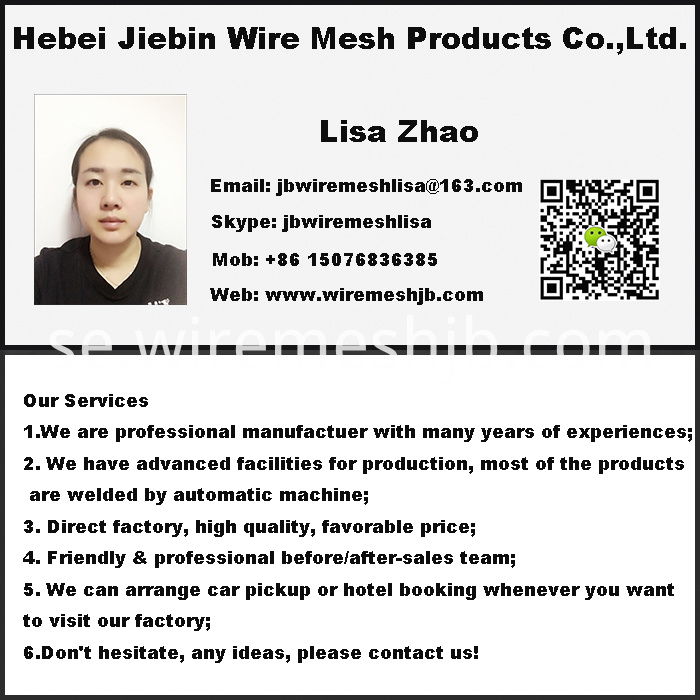 Produktkategorier : Fence Products > 358 Staket