PVC Coated High Security 358 Fence
1.Produkt Beskrivning :
Den 358 staket är sammansatt med quadrate inlägget och hög hållfasthet armeringsnät staket: har en stark erosion motstånd och anti-ultraviolett: ansluten med skruv flat bar, installationen är väldigt enkelt och bekvämt.
2.High Anti-corrosion:
Med hjälp av högkvalitativ järnstav som råmaterial kan den svetsade panelen, efter galvanisering, pulverprimer och pulveröverdrag , motstå den frätande och ultravioletta strålningen mycket starkt.
3.Tillämpningen:
Kraftverk, Gemensam konstruktion, Fängelse, Flygplats Militärbas, Landsgränsen och annat högt säkerhetsområde och plats. Dessutom väljer du vinkelstål, taggtråd eller konsistens rakbladstängsel för att ge mer säkerhet.
4. Ytbehandling
1) Varmgalvaniserad
Varmgalvaniserad 358 säkerhetsplåt zinkbelagd är 300-600 kvm.
Anti Climb staket har stor korrosionsbeständighet och anti-rost, de utomhus levande år kan nå 20-25 år.
2) PVC-belagd / pulverbelagd
Pulveret, efter pulversprutning, kommer staketet att vara mycket slätt, ljust, ha bra korrosionsbeständighet, utomhusbrukår kan nå 15-20 år.
Name

358 High Security Fence

post

square ,peach ,round shape post

Type

Welded Mesh

Frame Material

Metal

Metal Type

Steel

Surface treatment

Electro galvanized,hot dipped galvanized, spray, PVC coated, PE coated

Technique

Welded

Length

1 m-3 m

Width

2 m-2.5 m

Usage

Used for garden,road,playground,park etc

Color

Dark Green; black; green;silver

Frame Finishing

Powder Coated

Certificate

ISO9001 : 2008 / CE / SGS

Feature

Easily Assembled, Eco Friendly, FSC, Pressure Treated Timbers, Renewable Sources, Rodent Proof, Rot Proof, Tempered Glass, TFT, Waterproof, Corrosion Resistance

Build to your specifications as well. Specifications can be customized.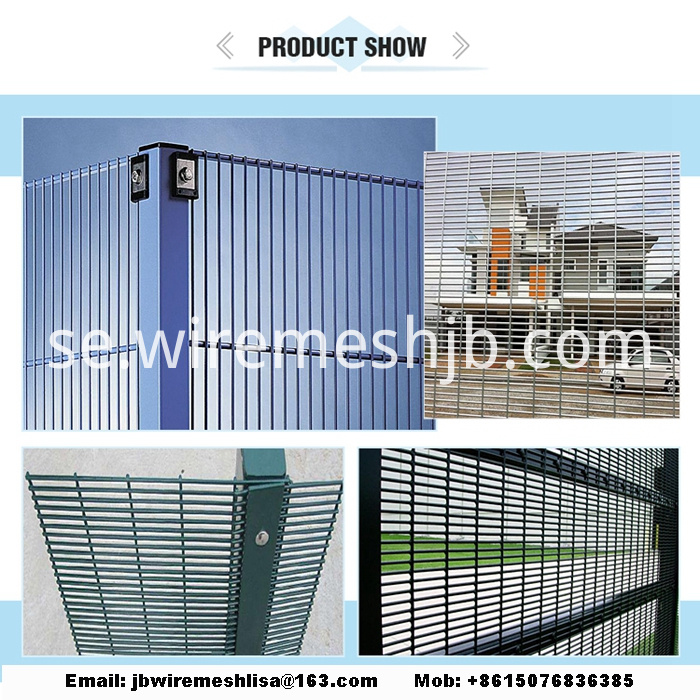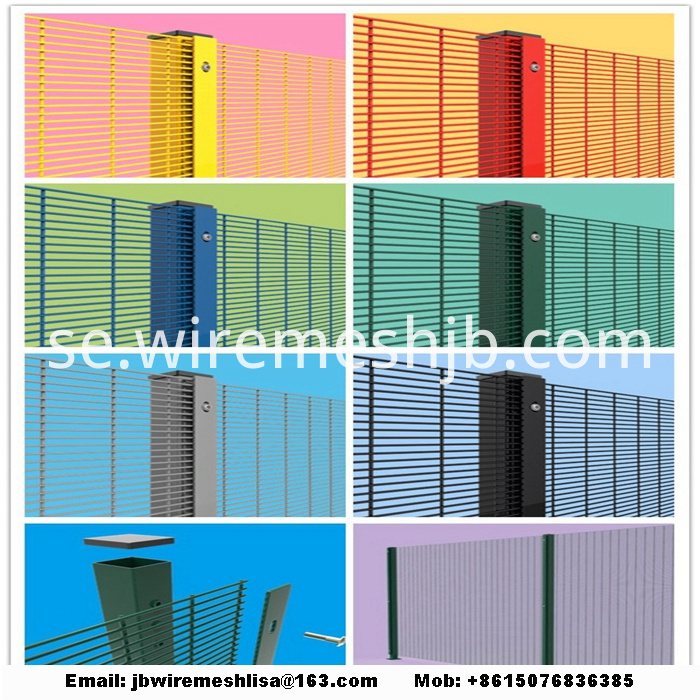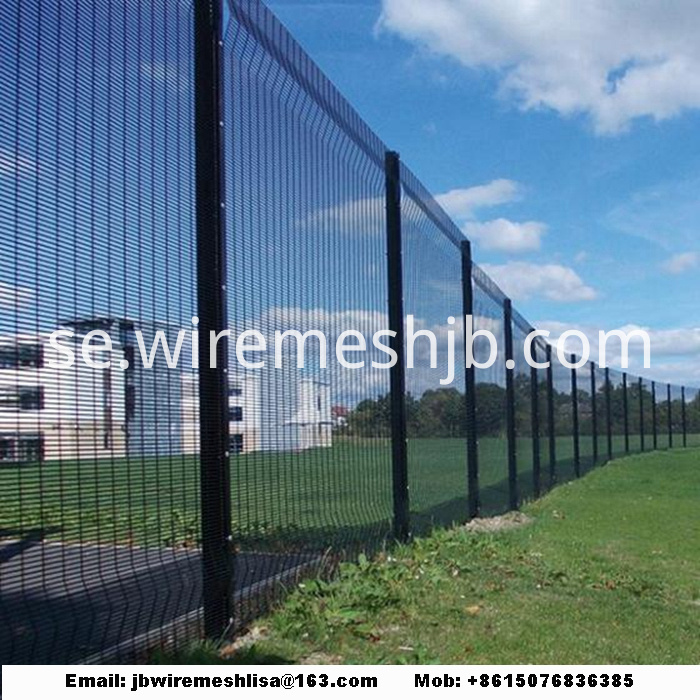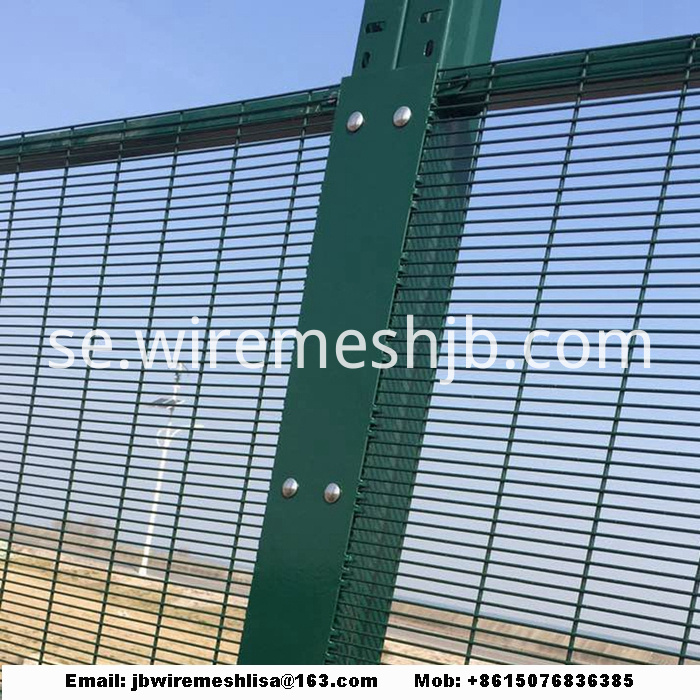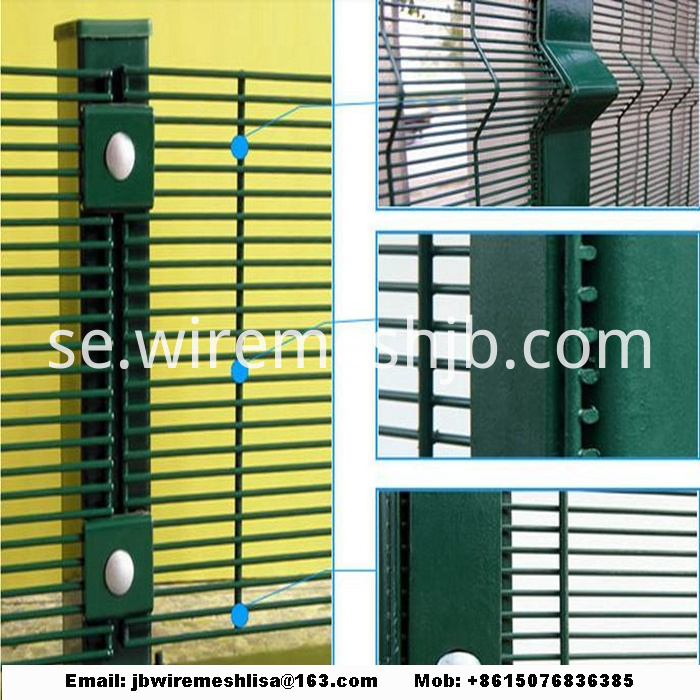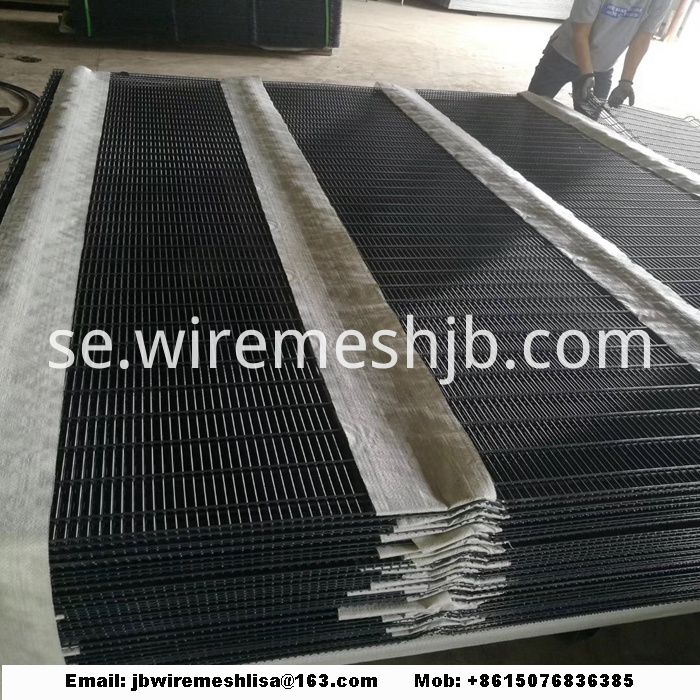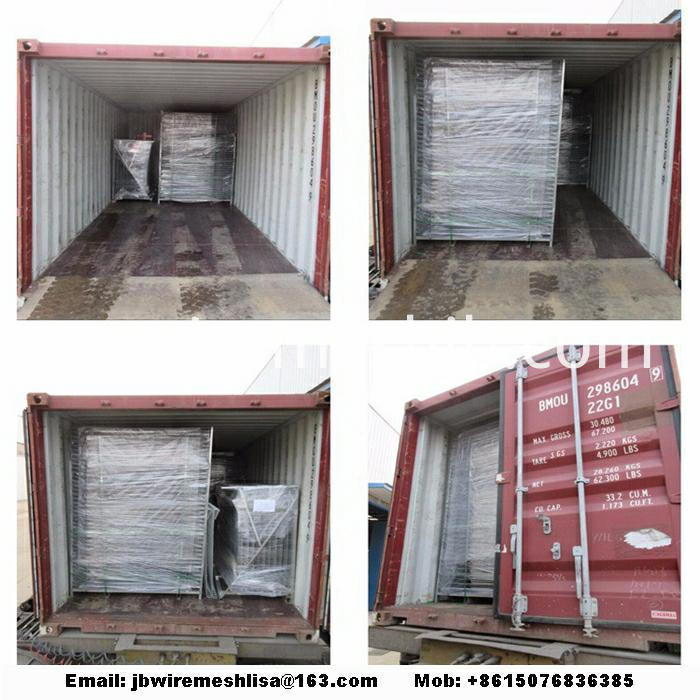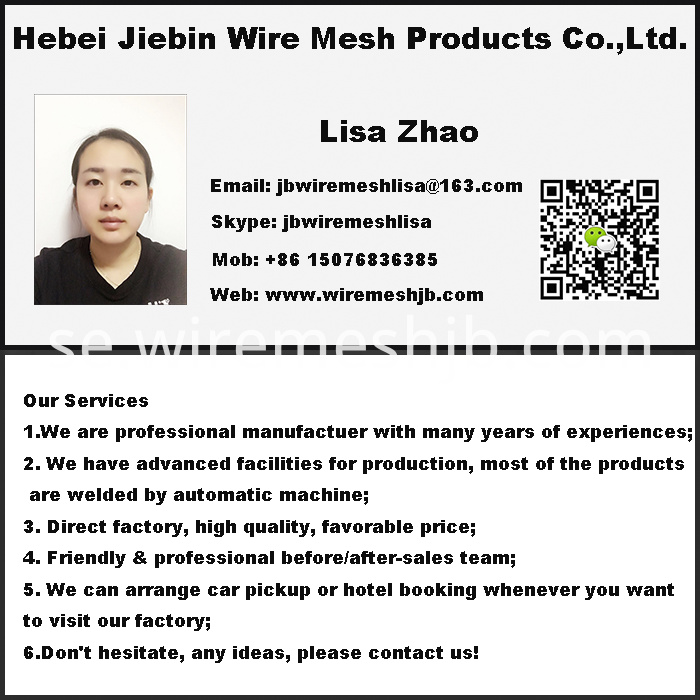 Produktkategorier : Fence Products > 358 Staket